WHO IS FATHER RABBIT?
Father Rabbit seems to resonate in some way with most of us. Whether you always adhere to his strict doctrine, or if you're just trying to (re)impose them in some facet of your life… your kitchen, your linen cupboard, your handbag. Father Rabbits General Store presents his carefully curated picks of products that are at once practical and pleasing in both form and function. There's an underlying sense of quality and timelessness, they're tried and true.
---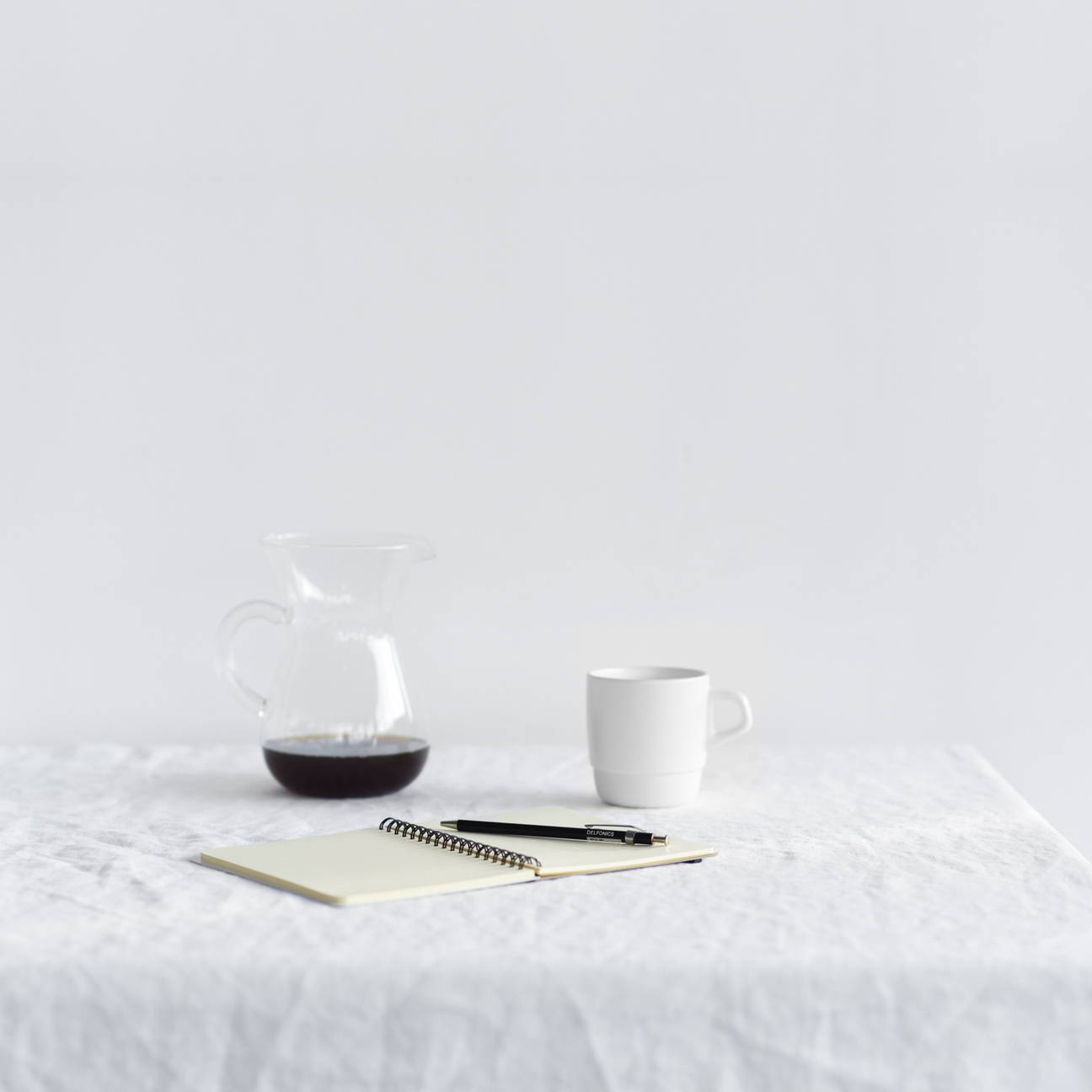 FATHER RABBIT DOESN'T SUBSCRIBE TO SOME DEEPLY INTELLECTUAL PHILOSOPHY, JUST AN APPRECIATION OF SIMPLICITY.
He,
irons his pillowcases and tucks his sheets in with hospital corners
prefers the cold side of the pillow
suggests if you are going to do it, do it properly or not at all
prefers you finish what you started
likes his crème brulee unadulterated and his pancakes thin
is meticulous in the laundry, preferring line dried and smelling of lavender
uses a top sheet  
is disciplined and discerning
That things should be done right, or not at all. Father Rabbit is not about grand gestures, but elevating those mundane everyday tasks. Embracing the simple pleasure of a well made bed (with ironed pillowcases) and completing a bathroom clean with fresh cut flowers. His heart sings with the freedom of organisation. Books in line, cans facing out, drawers tidy, garden weeded, tools away. Ticking each job off. Finishing one, before starting the next. Those simple little things – individually they aren't life changing, but the culmination of them together make your home at once a well presented, thoughtfully considered and pleasing place to be.
He's as much the stern Grandfather whose approval of a Job Well Done is noted simply in the absence of criticism, as he is the maternal figure lovingly tucking a crisp white sheet in sharp hospital corners and reflecting on its journey to this point - washed, line dried, ironed, scented, folded and neatly put away 'just so', ready and waiting for Fresh Bed-Linen Day (the same day every week… of course.) There is one way to do things. Father Rabbit's way, of course. His methods don't require explanation. They are the way they are. Always have been, always will be. He embraces tradition, routine and order. He is the direct reflection of his patch, and that patch is perfection.
---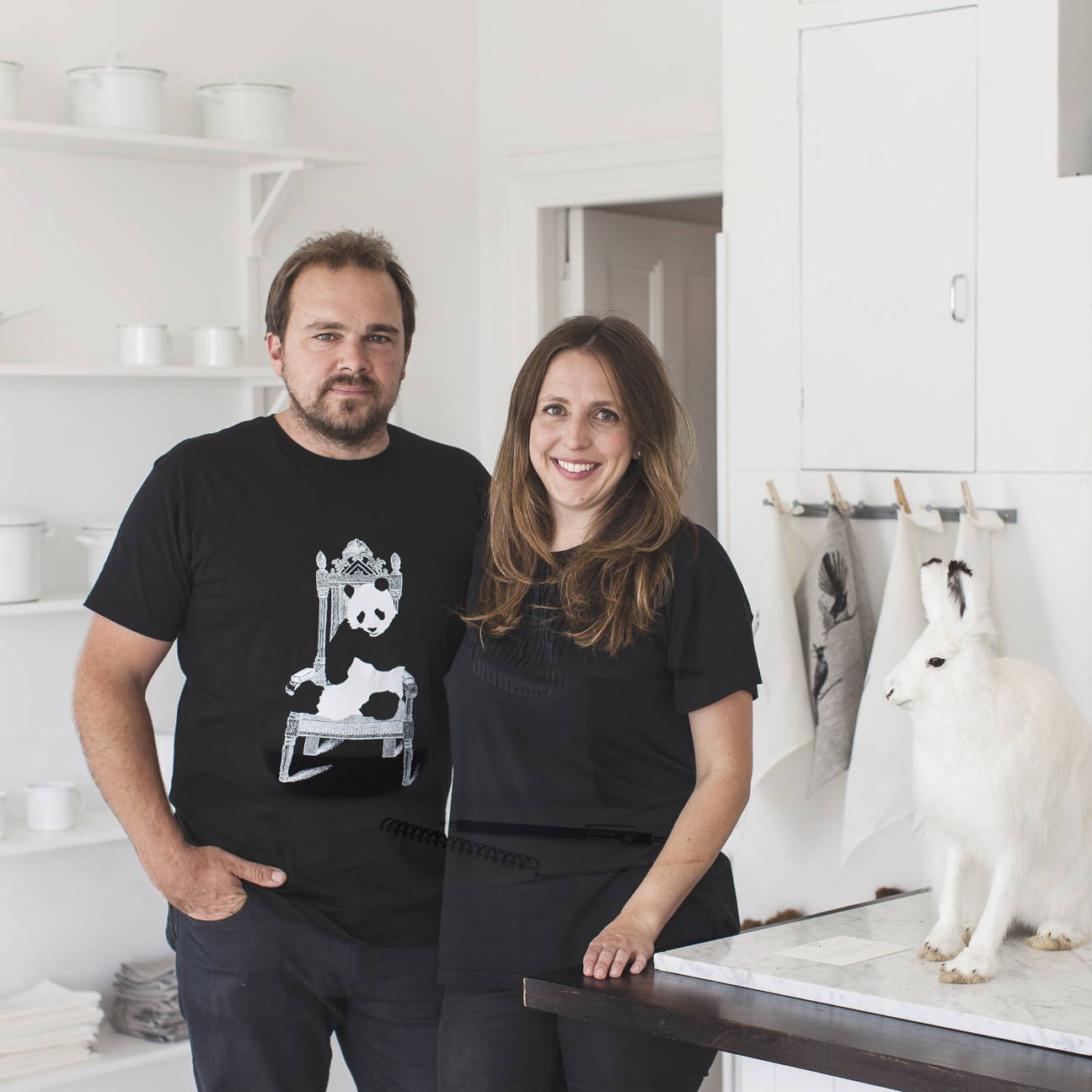 OUR HISTORY & OWNERS
Father Rabbit is the alter ego of Claudia Zinzan and Nick Hutchinson. He was realised when Claudia and Nick's son Tony was shiny and new and Claudia was taking some time out from her career as an Interior Designer. Then followed six months of careful planning under the watchful eye of the pedantic rabbit, and Father Rabbit's online store was open for trading in December 2010.
As the Father Rabbit business grew, so did his domain within the family home. Initially operating out of a rabbit sized corner in the living room, he then took over the front half of the family's Grey Lynn split villa and threw his doors open to welcome shoppers and visitors alike to his Open House.
Eventually Father Rabbit had to move on from this space too and you can now find him sharing his time between three Auckland retail stores. He's equally at home amongst the modern polished concrete floors of BLOC as he is within the heritage surroundings of the store at 232 Jervois Road, Herne Bay. Father Rabbit's flagship store is in Orakei Bay. Father Rabbit and his wares sit beautifully in these contrasting environs and are a testament to the timelessness of his carefully curated selection of products.
With this growth and expansion it's been more important than ever to adhere to Father Rabbit's Way Of Doing. While the stores are (almost) always meticulous, at home it's often another story. At times they will measure up to Father Rabbit's exacting standards, and it's at these moments when Claudia and Nick are at their happiest.Those fleeting moments when the books are in order, the beds are made, the garden weeded and the clutter cleared away. The cupboards are as organised inside as they are pristine white and free of little kiddy-sized finger marks on the outside. Then there are the times when chaos creeps in and there's not enough time in the day to achieve the virtuous rabbit's tick of approval… oh well, tomorrow is a new day.
---